10 February 2016
A fifth of northern digital businesses employ no women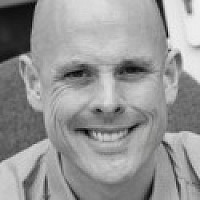 One in five northern businesses surveyed by Manchester Digital employed no women at all.
The trade association for the North West digital sector carried out a skills audit of digital businesses in the North and revealed the results at its Digital Skills Festival.
It also found that men were still dominating technical roles in the industry, with seven men filling these positions for every three women.
The survey found a skills shortage was hampering businesses in the area.
More than a third of the digital businesses surveyed (37%) had turned away work over the past year due to a severe lack of resource.
One in four said they had had to outsource work outside of the EU because they could not find the talent to fulfil it in the UK.
A quarter of businesses had turned down up to £50,000 worth of new business over the past year due to lack of resource.
Developer was the hardest role to fill for the third year in a row, with 65% of businesses saying they had struggled to fill this role, up from 50% last year.
Almost half of businesses (44%) said they had to inflate salaries to compete.
Promisingly, 84% of companies surveyed reported growth over the past 12 months, up 4% from the previous year.
The survey also revealed the growing use of apprentices in the sector, with almost half of Northern digital businesses having taken on apprentices in the past three years. 
Katie Gallagher, managing director at Manchester Digital, said: "The results of our digital skills audit revealed a number of issues we continue to face year on year – and unsurprisingly, many of those shortcomings are related to talent, or lack of.
"The digital industry is booming, but now it's absolutely critical that we develop and nurture the next generation of talent, in order to support the sheer amount of work our businesses are having to cope with."