17 February 2016
Co-op funds 100 North West student places at Camp Digital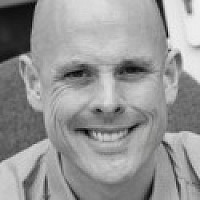 Creative, digital and tech students in the North West are being offered 100 free tickets to Manchester's Camp Digital event.
The Co-op is investing £5000 to fund the places at the fifth edition of the annual event.
The main conference in Manchester Town Hall on March 17th, with workshops on the 16th at Manchester Central Library.
Camp Digital is organised by digital user experience agency Sigma and brings together hundreds of people from the digital, design and UX communities.
The Co-op's investment in the event is intended to support the region's booming digital sector and nurture new talent.
Mike Bracken, the Co-op Group's Chief Digital Officer, said: "Our aim in digital is to be open, agile and have a relentless focus on members - existing ones and new ones."
Shaun Gomm, host at Camp Digital and commercial director at Sigma, said: "We're delighted the Co-op has decided to sponsor our Rising Stars fund.
"We see this as an incredibly important initiative to enable the North West digital sector to continue to thrive.
"It's such an exciting time to be in digital but there's still a gap between the needs of the industry and the talent available to us.
"Last year, over 60 students from the University of Central Lancashire (UCLan), Manchester Metropolitan University, and University of Salford, attended the event, which resulted in a number of recruitment and internship opportunities.
"We know it works."