15 January 2016
Havas Village Manchester to run social newsroom at ProlificNorthLive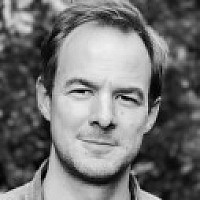 Prolific North has teamed up with Havas Village Manchester to provide real-time commentary and content amplification at ProlificNorthLive on February 2nd.
As part of the activity, Havas Village Manchester will be taking over Prolific North's social channels for the duration of the event, where they will be responsible for capturing content, driving social amplification and breaking news throughout the day.
The Havas Social Newsroom, made up of reporters, content creators, editors and community managers from Havas Media and Havas PR UK's Manchester office, will capture and share all the highlights of ProlificNorthLive, including keynote speeches, behind-the-scene interviews and exclusive insights.
The partnership is a UK-first for ProlificNorthLive and comes after the success of the Havas Café Social Newsroom at the Cannes Lions festival over the last two years.
Mark Varley, MD of Havas Media's Manchester office, said: "Havas led the Social Newsroom at Cannes, which became a real talking point of the festival. It will be really exciting to see how it helps drive conversation and encourage engagement at ProlificNorthLive."
Havas PR's Nigel Hughes
Havas PR UK board director Nigel Hughes said: "Prolific NorthLive will be the biggest ever marketing and media showcase outside London, which makes it a great platform to demonstrate the capabilities of the Havas Social Newsroom and its benefits to businesses."
At ProlificNorthLive, the Havas Social Newsroom will be situated in a purpose-built hub overlooking the main exhibition hall. Havas Village Manchester will have a team of 10 sharing content created and curated from all corners of the event.
Alongside the expo there is a full day conference and dozens of workshops, tech and financing sessions, complemented by a full visual programme taking place in the 100-seat mobile cinema. Attendance at these keynotes and the rest of the expo is free and you can register here.
Nick Jaspan, publisher of Prolific North, added: "We're delighted to partner with Havas on the social newsroom, which will ensure that ProlificNorthLive gets the coverage its exhibitors, speakers and attendees deserve."
The four Event Partners for the ground-breaking expo are Smoking Gun PR, A&P, mclcreate and Steamhaus.
The full and current list of exhibitors can be found here.
To find out how your business can get involved, please contact Dunstan Carter on 07940 423202 or by emailing dunstan@prolificnorth.co.uk.