15 December 2015
Johnston Press begins new platform rollout with Yorkshire Post redesign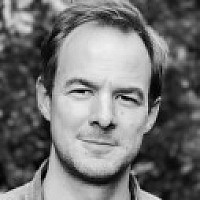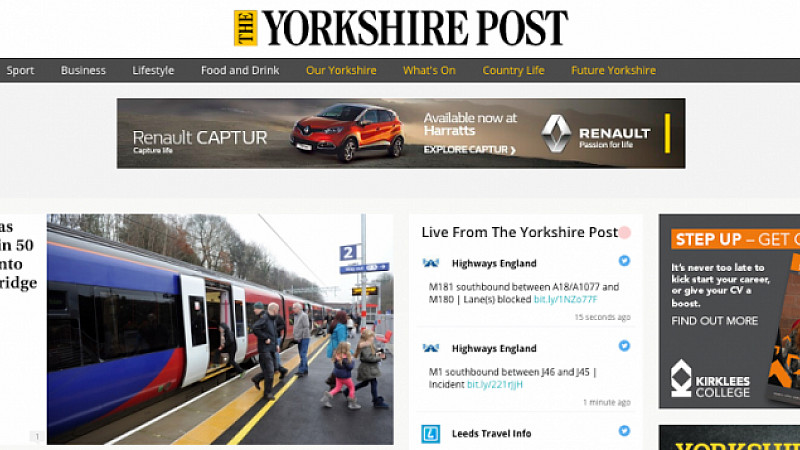 Yorkshire Post has unveiled a complete redesign of its website and new sections focusing on country life, what's on listings, food and drink and lifestyle.
The redesign, its first since 2013, marks the beginning of the rollout of a new platform for publishers Johnston Press, with The Sheffield Star to follow in 2016.
The publisher said that the new "fully responsive, mobile-first platform" will give readers a "better, faster experience" and improved integration of display and native advertising.
Editor-in-chief Jeremy Clifford
The new platform also features "streamlined article pages, faster load times and easier navigation tools", it added.
Among the changes on the Yorkshire Post include a new Our Yorkshire section that will cover "news, views and events that make up not just rural life, but a whole way of living in the countryside", said editor and newly appointed editor-in-chief Jeremy Clifford.
He added: "The Yorkshire Post in print is a hugely respected, widely-read newspaper, that embodies our values of straight-talking, trustworthy, quality writing and leading the agenda.
And, while we want our website to reflect those values, we should aim far beyond them - to develop a rich, varied, spontaneous and constantly updated stream of the content that makes our county an inspirational place to live, work and play.
A new Future Yorkshire section will also showcase everything from the Northern Powerhouse to investments in retail, technology and research, while a Lifestyle section will be "our new seven-day weekend all in one place".
Jeff Moriarty, chief digital and product officer at Johnston Press, said: "In the context of increasing mobile and social-media driven news consumption, these redesigns for three of our leading titles mark our commitment to - and investment in - our news brands, ensuring we stay true to the unique identities of each of these regions and deliver world-class content on all platforms."