27 October 2015
Orange Wednesday entrepreneur launches app to cut mobile bills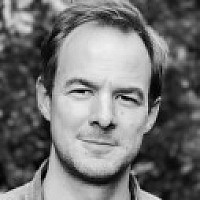 A technology entrepreneur behind the Orange Wednesdays loyalty scheme has launched a new app that aims to help consumers reduce their mobile phone bills.
Karrot enables users to earn loyalty points based on the amount spent with retailers. It is working in conjunction with all the major network operators and a number of high street chains - including Caffé Nero, H Samuel and Blue Inc - have already signed up.
Once customers have registered their mobile and payment card information with Karrot, transactions with participating retailers are logged automatically at the point of sale.
Customers can then redeem points within the app and the saving is automatically applied to their mobile account or can be gifted to friends or family.
Karrot is the brainchild of Adam Ward, who alongside co-founder Josh Graham, previously worked at 2ergo plc where the pair were involved in successful mobile loyalty projects with Orange (Orange Wednesday) and O2 Telefonica.
How Karrot works:
Airtime Rewards Ltd, the company behind the app, has been seed-funded by 2ergo founder Neale Graham and former Chairman Keith Seeley, both of whom are directors. The business is based at the Barclays Escalator startup incubator on Deansgate.
Ward said: "Karrot is a tremendously exciting proposition which takes all of the learnings from 10 years running some of the UKs most successful mobile products and services; crucially we've made collecting loyalty points very simple for the consumer and developed technology that uniquely removes the need for retailers to make any process changes at the point of sale or invest in new technology in order to issue rewards.
"Karrot can significantly reduce the cost of owning a smartphone – a device which has fast become an essential for everyday life. The incentive for the consumer is clear but this has huge potential for retailers in driving new sales and increased frequency of spend."