23 October 2015
Match of the Day in UK Facebook first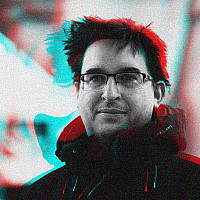 Match of the Day will become the first non-USA based Facebook page to use its Mentions live video streaming app.
Facebook launched Mentions last year, its own version of Meerkat and Periscope, but one that is currently only available to public figures.
Anyone can comment on, like or share the video while they're watching the broadcast and they can also see when friends or other public figures start watching.
On Saturday, Gary Lineker will host an exclusive live broadcast from behind the scenes at MediaCityUK using the app.
Match of the Day, which has 1.64m Facebook fans in the UK alone will be using it to reveal the most controversial part of the show - the running order - which team will be up first and which gets relegated to the end of the programme.
"Even though Match of the Day is one of the oldest sports shows on television, celebrating our 50th birthday last year, social media plays an important part of our coverage, both in how we integrate into broadcast and how we use it to support the BBC's extensive multi-platform football coverage," explained Mark Cole, lead executive for BBC Football.
53% of MOTD's Facebook fans are aged 24 or under.