19 October 2015
BBC Sport upgrades app to give the personal touch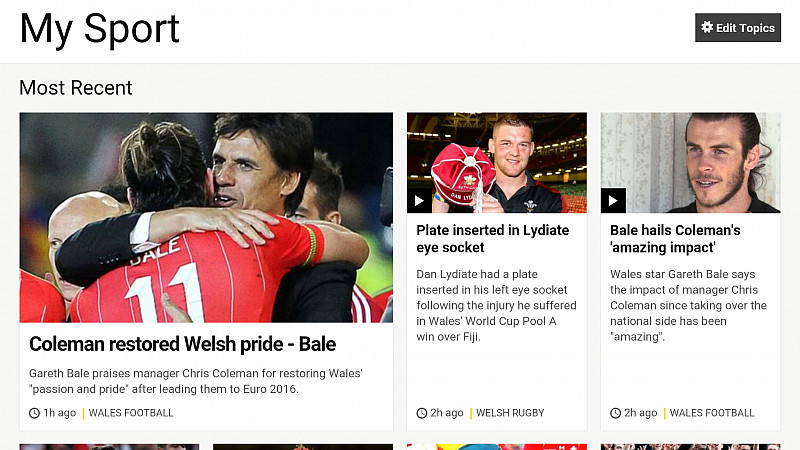 BBC Sport - based at MediaCityUK on Salford Quays - has carried out a major update to its popular app that will allow users to tailor the content they access based on the sports and teams they like.
Users of the app, which is rolling out to Apple and Android platforms over the coming days, offers new features such as a personalised 'My Sport' page with customised menu, which will run across multiple devices.
In addition to a curated homepage, users will be able to select to follow more than 300 topics, includes over 50 sports, live scores and news updates.
BBC Sport claims the app has been downloaded around seven million times and has three million browsers a week.
Watch a video showing the changes to the app here.
Neil Hall, head of sport product at BBC Digital, said: "We know keeping up to speed with what's going on in the world of sport is really important to sports fans – and increasingly on mobile devices. Today marks an important step towards making that experience personal and tailored to each sport fan out there with the BBC Sport app. We are really looking forward to seeing the reaction from fans over the coming months and creating a truly personal Sport service for everyone."
The changes to the BBC Sport app are part of the BBC's strategy to create a more personal BBC - with more relevant content and tailored experiences brought to people wherever they are whenever they want it.
In addition to My Sport launching on the BBC Sport app, the BBC has also today unveiled recommendations tailored to you on BBC iPlayer and a new 'My News' section within the BBC News app.