04 August 2015
Welsh Water sticks with Formisimo after identifying 17 form improvements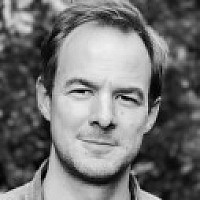 MediaCityUK-based analytics startup Formisimo has renewed its relationship with Welsh Water.
The utility provider is using Formisimo to improve customer enquiry forms, reporting forms, billing information requests and moving home forms.
Formisimo, founded by Al Mackin and Tom New, uses patent-pending technology to analyse what consumers do within a website's online forms, including enquiry forms, billing forms and customer contact forms.
Tom New (left) and Al Mackin from Formisimo
It has recently raised funding from the likes of Creative England and The North West Fund for Digital & Creative.
Mackin, the company's CEO, said: "Welsh Water have many touchpoints with consumers, and these are critical points where customers can pay, report issues or move home. The team at Welsh Water are proactive in improving their portal, and Formisimo is helping them improve 17 different ways in which their customers speak to them."
Welsh Water's web technical specialist, Tung Chung, added: "We've been using Formisimo to increase form submissions, fix problems quicker and to make it easier for our customers to interact with us. It's an incredible piece of software that delivers powerful insight."