05 August 2015
Northern Startups: DigitalHealthAge.com, digital health news and community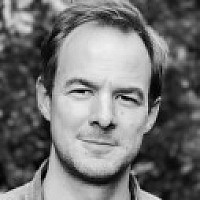 Each week, Northern Startups shines a light on some of the startup innovation happening around the region. To put your startup forward for consideration, contact david@prolificnorth.co.uk. 
Startup: Digital Health Age
What is it? News and community website about disruptive healthcare technologies
Founders: Rapid News Communications, following an idea by Lu Rahman and Dave Gray
Based: Chester
Founded: 2015
DigitalHealthAge.com is not technically a startup - but it is a brand new title for Rapid News Communications Group, the Chester-based publisher and event organiser. According to group editor Lu Rahman, it was through its work on Medical Plastics News and European Pharmaceutical Manufacturer, two of the other titles it publishes, that the need for DigitalHealthAge.com became apparent. "From digital fitness trackers, apps and wearables to the way in which the NHS is addressing the use of digital health, it is clear that this is a relevant and growing sector," says Rahman.
It's certainly a sector that now seems to cover every aspect of our health - a glance at the site today reveals a guide to insomnia apps, a brain-training game for schizophrenia patients, news of the world's first bionic eye implant (in Manchester) and a range of biosensor-laden pens to help diabetic patients.
Rahman adds: "We all know that the NHS is under extreme pressure. Media reports on the way healthcare professionals are working and are going to be expected to work are high profile at the moment. Hopefully adopting digital health technology will ease some of this burden."
The site is aimed squarely at healthcare professionals - a regular e-newsletter is dispatched to over 12,000 - and Rahman says that senior doctors and NHS management have shown a "great deal of interest" in the site so far, although she's reluctant to give specific traffic data just yet as the site only launched in March.
Lu Rahman
"We also have a strong following from anyone keen on fitness, the latest technology on offer, how it works (or doesn't!) and if it's worth investing in," she adds. "It's early days and we have a long way to go but we know that we are attracting the right audience by doing it this way."
The site makes money exclusively through advertising, and it is currently run by her and editor Dave Gray, as well as a new starter, editorial assistant Emily Hughes. Rahman adds that COO Duncan Wood and CEO Mark Blezard have been "hands-on with the project too".
The key priorities for the team at the moment are building traffic and awareness while maintaining quality content. "We are currently in a special position thanks to the expertise of the team and the company so we will use that to help build a highly successful community in 2016," Rahman adds.