21 August 2015
Managing director Crawford leaves Branded3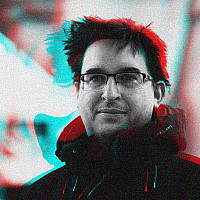 David Crawford has stepped down as managing director of Leeds agency, Branded3.
The former digital director for BJL and head of digital consultancy at McCann Erickson Birmingham left to return to his own consultancy business.
"I decided to leave the business return to my previous work consulting, helping and advising both digital agencies and brands. I very much enjoyed my two and a half years at Branded3, I've learnt a lot and I wish the team at Branded3 every success moving forward," he said.
It marks a summer of senior changes to Branded3, with Tim Grice having been promoted to the role of CEO and founder Vin Chinnaraja moving to a more strategic role as company chairman.
Crawford joined the agency in 2013, with a primary focus on growing its digital and social media offering.
Shortly after his appointment, Branded3 was acquired by St Ives for £10.7m.