20 August 2015
Leasing Options launches new site through Ahoy and Epiphany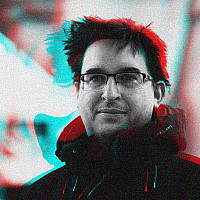 Manchester's Ahoy has designed the new website for vehicle leasing firm, Leasing Options.
It was created alongside an in-house team of developers, with support from Epiphany in Leeds, which provided CRO and SEO guidance during the build.
The agencies' brief was to come up with a clean modern design, with better navigation and to enhance the customers' journey through to purchase.
"The team has spent a lot of time developing the site, conversing with new and existing customers to develop a site that is what the customer of the 21st century requires," explained Mike Thompson, brand manager at Leasing Options.
"Leasing Options has developed a service whereby a customer can choose a car, arrange the funding and order from the comfort of their own home. The car is then delivered straight to their door, allowing for a hassle-free experience for every customer."
The new site features a search facility so that customers can select their chosen make and model, and then generate a quotation to suit their requirements. There's also an instant valuation tool for part exchange.