25 August 2015
Hat-trick of client wins for mmadigital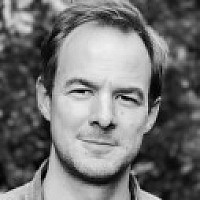 mmadigital, the specialist online marketing agency for law firms, has picked up three new clients.
The Manchester agency has been appointed by Knights, Forster Dean and Bakers.
Knights tasked mmadigital with producing a video in support of a drive to recruit 70 professionals over the next 12 months.
mmadigital CEO Dez Derry
Forster Dean has turned to the agency to develop its new brand and accompanying website.
And cycling accident specialist Bakers appointed the agency to create a video that deliberately moves away from traditional personal injury advertisements to instead focus upon the freedom and pleasure cyclists experience on the open road.
Dez Derry, CEO of mmadigital, said: "We're really excited to have been appointed by Knights, Forster Dean and Bakers.
"Law firms are increasingly turning to video as a more personal way of promoting themselves as Knights and Bakers have done. While the rebranding work we're delivering for Forster Dean is testament to the wider marketing briefs we are now receiving from law firms."
The agency has also signed up over 50 law firms to its Free Legal Advice Centre, the UK's first online legal service offering consumers advice and guidance purely by video.