10 July 2015
Mi promotes Wood Street Mission campaign with animated film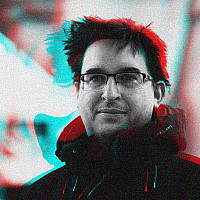 Salford's Mi is behind a 2D animated film to promote the Wood Street Mission's Smart Start Project.
The charity started the campaign to raise £1m to provide non-branded school uniforms, coats, sports kit and stationery to struggling families with children in pre-school, primary and secondary school education.
"While it has a very serious underlying message the project was enjoyable from a creative and technical standpoint and served as a good platform for our ongoing game character development program in the studio," explained technical director, Gareth Thatcher.
"We designed, built, textured, lit and posed all the characters which feature. While a lot of fun it was still important to capture in that one single character pose the underlying feelings we were trying to convey of isolation.   Wood Street are delighted with the results."
The campaign has been featured on local news, including Granada Reports and features voice over from Mi staff's children.
"We are very lucky with the studio team we currently have who jumped at the chance and offered evenings and weekends to make this project something special for our friends at Wood Street Mission," added production director, Adam Dickinson.