13 July 2015
HRonline appoints e3creative after competitive pitch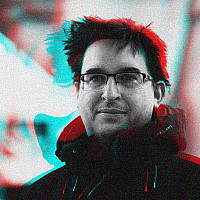 e3creative has been appointed to create a new website for cloud-based human resource business, HRonline.
The Manchester-based digital agency won a competitive pitch process to produce the work, which will go live as part of a major rebrand.
"We are delighted to be joining hands with HRonline; it's clear that the team at HRonline are incredibly intelligent thinkers, and hugely bold in their aspirations," said e3creative managing director, Jake Welsh.
"As an agency we work with forward-thinkers and clients who want to disrupt and challenge a space – HRonline certainly tick those boxes. We can't wait to see the outcome this project has to offer, and for the future partnership ahead."
e3creative's role will be to grow the website and improve the overall user experience.
"I'm so pleased to have e3creative on-board. They demonstrated in their pitch that they really understand our ambition and have a clear vision for how the new website will sit as a foundation stone in our digital ecosystem," added Steve Porter, HRonline's head of digital.
The new brand and site are due to be launched in November.