20 July 2015
GovToday ceases trading with the loss of 22 jobs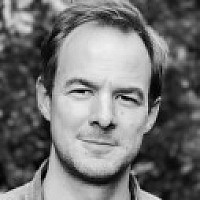 Events and online publishing company GovToday has ceased trading with the loss of all 22 jobs.
GovToday's directors have instructed insolvency practitioner Steven Wiseglass, of Inquesta, to place the business into liquidation. Last week re broke the news that the company had called in administrators.
The company, based at MediaCityUK, was founded in 2008 by directors Tony Farrar, Rob Hollis and Richard Taylor.
Insolvency practitioner Steven Wiseglass, of Inquesta
The business organised conferences for the public and not-for-profit sectors. These took place mostly in London, and generated revenues from commercial sponsors.
GovToday also delivered government news and opinion via an online portal.
Since 2013, it had received investments from Osprey Capital Ltd and the Greater Manchester Loan Fund worth £500k; and £700k, including £476k from the North West Fund for Digital and Creative.
At the time (June 2014), Farrar stated that "this latest round of funding is vital for us to take the content that we produce currently and elevate it to the next level in terms of video and distribution across social media".
The money was used to increase its headcount and to almost double its office space, with a move from The Landing to the third floor of The White Tower.
A round of cost-cutting earlier this year saw its workforce reduced by 50 per cent.
Although the business was profitable in the spring, sales nosedived in June.
Takeover talks failed and GovToday was unable to raise further investment, leading to its collapse.
Mr Wiseglass, a director at Inquesta, said: "GovToday had a good core business and the quality of its conferences was extremely high.
"However, its financial position became untenable and regrettably this has resulted in it being unable to continue to trade.
"I will now be looking to sell all or some of the company's assets."
A statement on the GovToday's website provides contact information for anyone owed money by the company.