04 June 2015
SAScon launches SASchool to help students into digital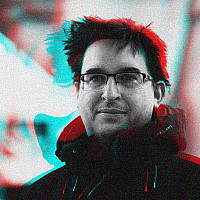 The organisers of search, analytics and social media conference, SAScon have set up a new event to help students trying to break into the digital industry.
SASchool is a one-day event, featuring training, insights and tricks and tips to help them get their first foot on the ladder.
"This will be a fantastic opportunity for students looking to get into the industry but need to know a little bit more about how to do the job, and what's involved in each part of the role," explained David Edmundson-Bird, principal lecturer in digital and social media communications and associate director for digital innovation at MMU.
"There will be a focus on SEO, paid search and the integration of social media practice as an operational activity and all of the sessions will be delivered by top industry experts so it really is an event not to be missed."
Keynote speakers will include Ben McKay, managing director at MEC Organic Performance and former head of SEO and social media at MoneySupermarket; and digital strategy consultant, Barry Adams, who'll looks at hypocrisy within the sector, with a session on "Do as we say, not as we do."
"We decided to create this event to help develop the digital talent of the future and give them a better insight into what is a fantastic industry. We've got some great keynote speakers and the sessions have been developed to cover all of the key elements of search and social," added Richard Gregory, a founder of SAScon and SASchool.
The event takes place on 10 June 2015 from 9.30am, at Manchester Metropolitan University Business School. It costs £10 and is only open to students currently studying at a UK university.