06 May 2015
Twitter group gets offline to promote local business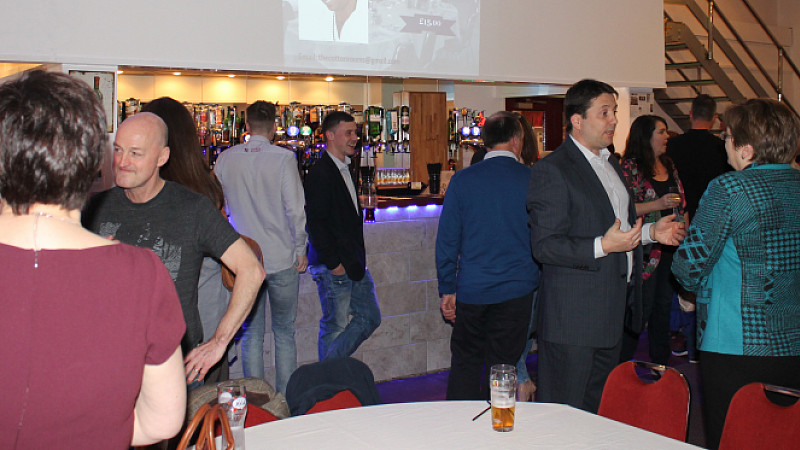 #OldhamHour Social
Love them or loathe them, the local business promoting Twitter events centred around a town name's hashtag have become a firm fixture in many people's networks.
Usually they involve some shameless self-promotion of businesses in a particular town, a chance for small businesses and independent traders to connect with each other and customers using Twitter.
But business owners in Oldham decided to take things a stage further and step away from their keyboards and mobiles to meet up in person.
Since April 2014, they are normally to be found gathered behind their screens on a Monday evening but more than fifty local businesses attended the event. Ranging from architects, photographers, graphic designers, solicitors, estate agents, PR Company, printers, cake makers and caterers, gate and fence manufacturers to local charities and IT geeks.
Ryder and Dutton's Training and Social Media Manager, Vicki Hindle, was one of the regular tweeters on #OldhamHour who went along.
She said: "We really enjoyed the #OldhamHour social as it gave us the opportunity to meet some of the other businesses we have been tweeting with and getting to know over the last few months on #OldhamHour. It's great to see so many local companies looking to support each other and work together."
Whittaker Design's Lee Hollinworth, an original member and host of Oldham Hour explained: "Many people interact each week under the ethos of 'Get Oldham Talking'. Quite a lot of banter, but in the main, sharing of information about events and business opportunities in the Oldham area.
"As you would expect it's a friendly meeting place for businesses, event organisers and the people of Oldham. Many participants have gained good connections and are now working together or refer work to each other, or have simply gained new clients."