22 May 2015
Stardotstar produces audio trail to put Bolton on the map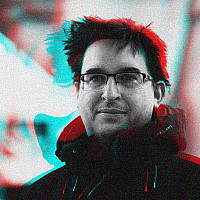 Local residents and celebrities including Dave Spikey have contributed to a mobile audio trail which will go live in Bolton this weekend.
Bolton Smiles is part of a new public art initiative, to showcase the town's culture and history.
Stardotstar worked alongside The Hamilton Project and Transport for Greater Manchester to complete the project.
"It was great to work with TFGM again on such an awesome interactive project to tell local tales, old and new, which will bring a lot of smiles to the people of Bolton," said Aphra Kiely, project producer at Stardotstar.
Alongside the audio trail will be a number of public art "interventions" by Bolton University students. These will act as signposts towards the online stories.