11 May 2015
Senior appointments for The Lad Bible publishers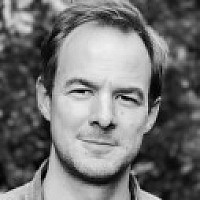 65twenty, the Manchester-based publisher behind lad culture website The Lad Bible and The Sport Bible, has made two senior commercial appointments.
Adriaan Zimmerman joins as business development director while James Wigley, formerly head of sales, is promoted to the newly created role of commercial director.
65twenty founder Solly Solomou
Zimmerman was previously at New York publishing and events business Woven Digital, where he was vice president of business development and head of programmatic advertising.
At 65twenty, he will head up the company's data initiatives as well as focusing on innovation across business, product strategy and partnerships.
Wigley will oversee the company's commercial team in London, with particular focus on its native strategy through partnerships with brands such as Sony Pictures, Microsoft and Budweiser.
Solly Solomou, co-founder and chief executive of 65twenty, said: "Adriaan has been a friend of the business for a long time and I'm absolutely delighted he is joining us as business development director. His extensive experience will help The Lad Bible, The Sport Bible and Pretty52 to continue to re-define the way that content is created for, delivered to and shared by the Millennial generation, both in the UK and beyond."
He added that Wigley's promotion reflected the "rapid expansion of our commercial team and our focus on monetisation models of the future".
Currently, The Lad Bible, The Sport Bible and Pretty 52 boast a combined 19 million likes on Facebook.