19 May 2015
Ignite tech accelerator programme to launch in Manchester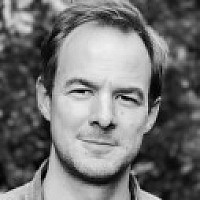 North East-based digital accelerator programme Ignite has confirmed it is to expand into Manchester by April 2016.
The programme, which supports teams of first-time entrepreneurs building innovative web and mobile-based businesses, is raising £1.8m to operate six programmes in Newcastle, London and Manchester through until July 2017.
Ignite had originally hoped to set up in the Northern Quarter in Manchester last year before delays put the move on hold.
Ignite CEO Paul Smith
As well as operating programmes in London, Manchester and at its Campus North venue in Newcastle, Ignite will also employ its first full-time staff in the capital, to support startups outside the programme.
The new accelerator programmes will launch in Newcastle in September, London in January 2016 and Manchester in April 2016.
Each programme will invest in 10 early-stage businesses and provide three months of intensive coaching, networking and workshops. Entrepreneurs will be supported by technology companies including Softlayer, Sendgrid, Twilio and Sage, and there will also be exclusive partnerships with the likes of Google and Amazon.
A third of the new investment round has already been raised from existing investors, including Friends Reunited founder Steve Pankhurst, angel investor Doug Scott, former Barclays Wealth MD Simon Bichara, Manchester-based entrepreneur Laurence Marlor and Newcastle-based Northstar Ventures.
Paul Smith, CEO of Ignite, said: "As well as supporting Newcastle's nationally renowned tech hub, Ignite has been working with startups in both London and Manchester for several years.
"Unfortunately, there's a still lack in quality coaching and support for early-stage tech teams in both cities. In London, there hasn't been a quality programme for pre-seed teams since Springboard merged with Techstars, which rarely considers first-time entrepreneurs - that's a key motivation for our expansion to the capital.
"Ignite is one of the few programmes in the UK with a demonstrable track record in leading businesses to success and creating value for investors. For example, our 2013 cohort now has a collective valuation of over £35 million, an 8x increase in value for our angel investors in just 18 months."
Steve Pankhurst, founder of Friends Reunited and angel investor in Ignite, added: "I invested in Ignite a year ago and it's not just opened my eyes to a new way of angel investing, but it's been fun.
"Ignite's team is a breath of fresh air in a tech scene that is often full of hot air."