11 May 2015
Greggs the bakers awards social media account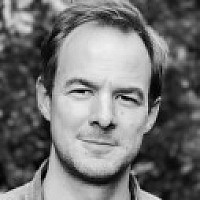 Newcastle-headquarted bakery chain Greggs has hired Splendid Communications as its social media agency after a competitive pitch.
Splendid has been tasked with developing the brand proposition 'Always Fresh. Always Tasty' across a range of social platforms.
Greggs also works with Havas PR
It will look to position Greggs as the leading social brand within the food-on-the-go market, working with advertising, PR and media to deliver engaging, integrated campaigns.
The London agency's team will be led by social media director, Alex Clough.
Neil Knowles, Greggs' digital brand manager, said: "The Splendid Communications pitch was a compelling blend of creative ambition and strategic thinking, with ideas that really reflected our brand personality. They've impressed us at every stage of the process and we look forward to delivering some outstanding work together."
Alec Samways, CEO of Splendid Communications, added: "Greggs has a fantastic brand personality and 'no fuss' attitude, so we're delighted to have this opportunity. We look forward to taking on the challenge of elevating Greggs to be the top social brand in its category by delivering tasty day-to-day content alongside fresh campaigns."
Greggs also works with the Manchester office of Havas PR.