26 May 2015
Creative England invests in analytics startup Formisimo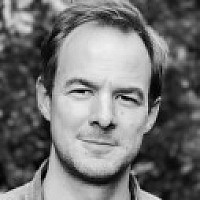 MediaCityUK-based tech startup Formisimo has received £85,000 in investment from Creative England.
The new funding, following a pitch process, takes the total raised in this round by the analytics company - founded by Al Mackin and Tom New - to just under £250k. It's already received an injection of £350k from the The North West Fund for Digital & Creative.
Some of the Formisimo team in recent action...
It has grown to 12 members of staff since closing its first seed round in May 2014, and recently sought investment to grow its realtime predictive technology.
James Bedford, senior program manager at Creative England, said: "The Formisimo team are creating world-class solutions from their Manchester-base and are contributing to an already thriving creative digital sector in the city.
"Creative England is proud to support the team in their growth, and are excited by the employment opportunities that Formisimo is creating in the UK."
CEO Al Mackin added: "The team at Creative England are great supporters of startups, and they're a welcome part of this funding round. They've been great to work with, and their support will allow us to grow Formisimo at an even faster pace."
Formisimo says that 70% of its revenue come from outside the UK, with sign-ups in over a hundred countries, and it works with clients like QVC, Secret Escapes and Experian to improve the conversion rates of their online checkout.