12 May 2015
Cheshire-based The Wedding Vine launches travel section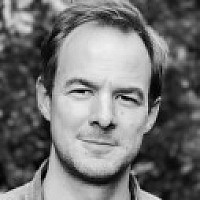 Online wedding resource The Wedding Vine has launched a travel section.
The Cheshire-based site has appointed travel expert Karen Hogan to lead the new section, which will include a blog and personalised advice to brides and grooms-to-be, as well as the actual travel arrangements.
Travel expert Karen Hogan will lead the new section
Hogan said: "Travel is my passion and I'm delighted to be given the opportunity to contribute to theweddingvine.com. I'm excited to start sharing travel inspiration with brides and grooms-to-be, and to offer help in organising their trips of a lifetime.
The site was recently re-launched under editor-in-chief Katie Ruocco after new investment from Dropjaw Ventures.
She said: "Travel is such an integral and important part of a wedding. The planning starts with the hen and stag do, and ends with the all important honeymoon. But research shows us that destination weddings are increasing in popularity, with many couples choosing to get married in a beautiful location, whether that is at home, such as a Scottish Castle or a country estate, or abroad on a Caribbean beach for example.
"I am absolutely delighted that Karen has joined our editorial team, as her travel expertise and inspirations will add so much value to theweddingvine.com."