22 April 2015
Paul Yates steps down as CEO of Online Ventures Group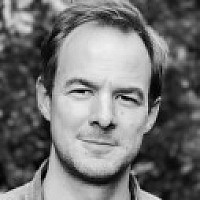 Paul Yates has stepped down as CEO of Online Ventures Group and resigned as a director at the Manchester-based digital marketing agency's parent company, OVG Ltd.
Yates is now working for Online Ventures on a full-time basis as a sales consultant.
According to Companies House data, Yates resigned as a director at OVG Limited in December 2014, but is still listed as the company's CEO on its website. However, Yates told Prolific North today that the page had now in fact been removed.
Paul Yates
Yates' decision to step down and his resignation as a director is linked to the filing of two bankruptcy orders.
The first was filed in the High Court of Justice on behalf of HMRC on January 20th, with a further order filed in Stockport County Court on January 29th on behalf of Glenmore Capital.
Yates told us today that the bankruptcy related to a property investment.
He said: "This is a personal circumstance - a bridging loan could not be repaid and I had no alternative but to enter into bankruptcy proceedings."
According to Companies House data, Yates retains a 40% stake in OVG, with the other co-founders, brother Justin and chief technical officer James Welch, holding 30% each.
The news comes only eight years since Yates and his brother Justin sold their search marketing agency Just Search to Swedish-based Getupdated for £14.4m.
Last year, Online Ventures Limited entered into a company voluntary arrangement with creditors following a series of warnings, late filing notices and the threat of being struck off.
At the time, Paul Yates insisted that represented an "honourable" attempt to pay off creditors, and that its parent company, OVG Ltd, was going from "strength to strength".