21 April 2015
Chinese dating site 2RedBeans picks up Ignite PR for UK push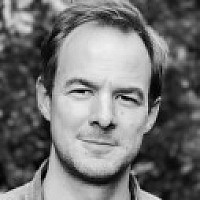 Dating website 2RedBeans has appointed Ignite PR as its retained UK agency following a competitive pitch.
The California-based company, founded in 2010, is the leading dating site for Chinese Americans and Canadians and is now looking to the UK market.
The company, named after the ancient Chinese symbol for love (the red bean), already has 500,000 users in North America. Almost 60,000 Chinese students started their undergraduate studies at British universities last year alone.
2RedBeans has 500,000 users in the US
Anita Tsai, spokeswoman for 2RedBeans, said: "2RedBeans has enjoyed phenomenal growth in the USA and Canada so the next natural step for us was to expand our offering into the UK.
"There is a large and growing Chinese population in the UK and we are confident they will enjoy using 2RedBeans as much as users have on this side of the Atlantic.
"We spoke to a number of PR consultancies, but Ignite PR were just what we were looking for and we are very excited to begin working with them."
A spokesman for MediaCityUK-based Ignite PR added: "The potential for 2RedBeans in the UK is huge and we're looking forward to helping them establish themselves as a leading dating website here through an innovative and engaging PR campaign."
Earlier this month the agency, staffed exclusively by former national newspaper journalists, was appointed as the retained agency for Pure Rally.