23 April 2015
Access creates new website for Clear Channel Direct UK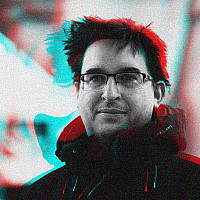 Access in Manchester has designed the new website for out-of-home advertising provider, Clear Channel Direct UK, following a competitive pitch.
The aim is to promote the service to potential customers in the regions. One of the new features is a poster search and mapping function, which enables visitors to find advertising sites in their location and then see them on Google Street View.
"The site needs to quickly and effectively communicate the power of out-of-home advertising and the range of opportunities available to businesses and organisations in their local areas," explained ," said Mark Hope, digital director for Access.
"The focus is on lead generation and Clear Channel UK is already using the site as an effective sales tool that will provide a long-term platform for growth."
The website has been integrated with the company's customer relationship management software, Salesforce, and includes a live chat facility and tracking tools to measure engagement and trace sales.
"Access demonstrated a clear understanding of our sector, backed up with a commercially driven approach. The new website provides the ideal touchstone for new and existing customers and will be especially welcomed at the local level where we find our customers are eager to take advantage of our experience and expertise. Access have certainly delivered for us and we look forward to an exciting year," added Simon Edwards, director of direct sales for Clear Channel UK.