03 March 2015
How not to respond to a customer's Facebook review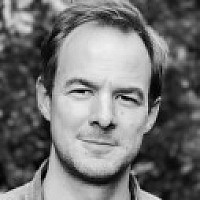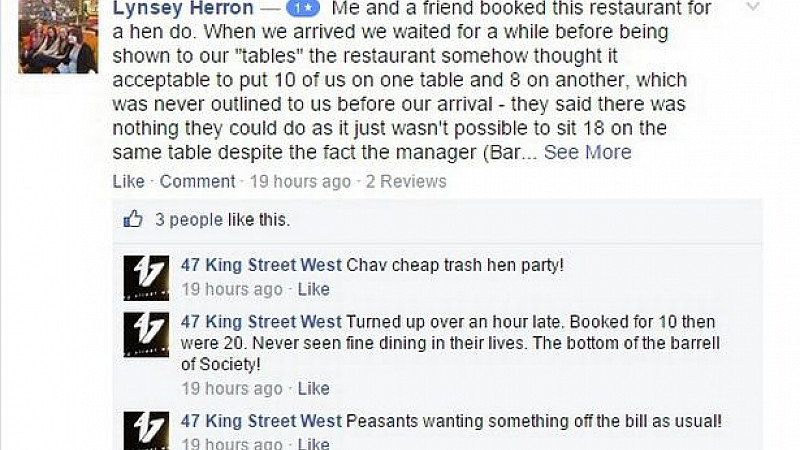 It was the kind of response that many restaurants must have wished they could have given a complaining customer, but never actually did.
That was until Manchester restaurant 47 King Street West replied to a customer's less-than complimentary review on Facebook by unleashing a torrent of personal abuse.
The target was Melissa Grogan-Morgan, who had posted negative feedback on the restaurant's Facebook page after being disappointed with the service she and 17 co-diners had received during her hen party meal on Saturday night.
But instead of addressing the points she had made, the restaurant's Facebook page tore into Grogan-Morgan and her party, describing them as "the chaviest worst most vile people ever to grace our restaurant".
It added for good measure: "Wouldn't know fine dining if it slapped them in their ugly faces! Best thing ever is that they won't return! Bottom of the barrell.
The Facebook exchange in question
"And five out of 18 of them turned up 1 hour and 10 minutes after the booking time and 'expected' fresh starters...are you having a laugh... Clearly never eaten out in a decent restaurant in their lives. What absolute trash they were. We pity the groom!
"Selective knowledge again...just the lowest of the low looking for a reduction on the bill. Peasants wanting something off the bill as usual!"
Unsurprisingly put out by this, Grogan-Morgan took her story to the Manchester Evening News, with the subsequent articles dominating its "most read" list today.
The restaurant has since closed its social media accounts, with "many people many people contacting the restaurant with their opinion on their customer service and rudeness", according to the MEN.
The restaurant owner, Mike Hymanson, has since described the incident as "regrettable", and that "it has been both investigated and dealt with internally".