18 March 2015
Agent Academy takes on the trolls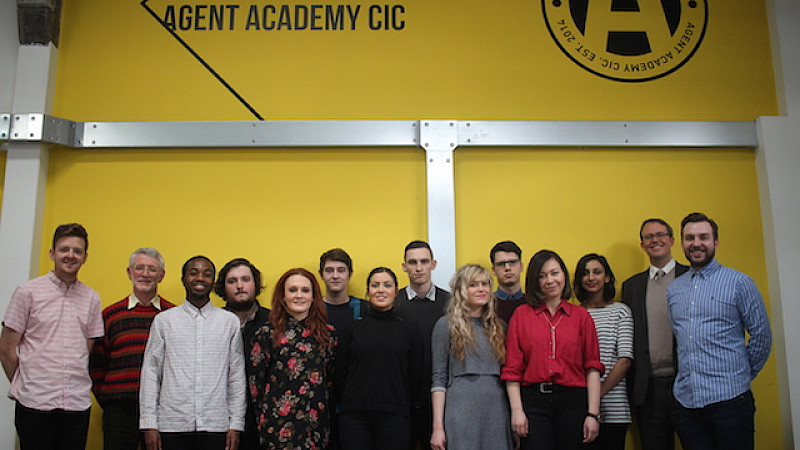 Programme manager, Tom Ledson, Dave Antrobus, Lay Member, NHS Liverpool
A Community Interest Company (CIC) set up by a Liverpool marketing agency is running a scheme to help youngsters tackle online bullying.
Agent Academy CIC believes it is the first programme of its type in the UK and will run up to four times per year. As a social enterprise, the programmes are fully funded with investment coming from Agent Marketing's profits.
Director of Agent Academy CIC, Paul Corcoran, explained how the 12 week scheme involving ten students would work. It has been designed as a reaction to the worrying rise in online bullying and trolling that young people may fall victim to.
He said: "Our latest programme recognises the impact of online bullying and the importance of internet safety in our society. This campaign tackles a serious issue that currently affects young people across the UK.
"By connecting our students with key organisations and individuals from across the city, and providing them with a platform to gain hands-on marketing experience, Agent Academy is bridging the gap between traditional academia and the skills required for today's workplace."
Over the 12 weeks, the ten students will explore the marketing industry and receive guidance from organisations including; Juice FM, Heart of Mersey and Knowsley Council to benefit the online safety campaign, a project created by young people for young people.
The work is supported by NHS Liverpool Clinical Commissioning Group (CCG).
Lay Member at the CCG, Dave Antrobus said:
"We're incredibly supportive of the Academy's latest campaign that will equip Liverpool's young people with the tools to combat the online threats that are emerging in the digital world."
On completion, Agent Academy's latest campaign plan will be rolled out at The Studio school, located in the Baltic Triangle, and utilised by the digital-specialist school.