03 February 2015
The Wedding Vine relaunches with new editor after investment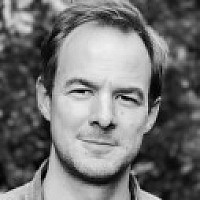 Cheshire-based The Wedding Vine, originally founded in 2008 as an online resource of wedding inspiration and advice, has relaunched after new investment.
The site has also appointed trained journalist Katie Ruocco, 24, as its editor-in-chief.
Ruocco said: "I love all aspects of wedding planning, and understand how crucial it is to make the right choices as you only get one shot at it.
New editor Katie Ruocco
"Being appointed at this time means that I can capitalise on the new investment and really establish theweddingvine.com as the place to go online for all those brides-to-be for their wedding needs.
"It is an online magazine, but also a shop window for emerging designers as well as established, well respected suppliers to the wedding industry - from photographers, to luxury venues, and exclusive boutiques."
Roy Shelton, chairman of Dropjaw Ventures, is behind the new investment. He said: "We invested in theweddingvine.com because it fills a gap in the market for an end-to-end wedding resource that is up to date, reliable and trustworthy.
"The website's innovative smart-match technology recommends suppliers for each and every person enquiring based on their individual and specific requirements."