17 February 2015
Social Communications wins United Living account after three-way pitch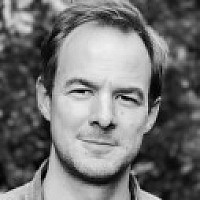 Affordable housing provider United Living has appointed Social Communications to manage its UK corporate communications, branding and social and digital media.
After the successful three-way pitch, Sale-based Social has been tasked with developing and implementing a multi-platform communications strategy, as well as officially launching the new United Living brand to the housing and regeneration sectors.
John Quinton-Barber
The agency is also handling the rebrand and a new website for United, which was formed from the recent merger between United House Limited and Bullock Construction, who together have a turnover of around £300m.
John Quinton-Barber, managing director at Social Communications, said: "This is a fantastic opportunity for Social Communications to use our full range of PR, creative and digital skills. United Living brings a new approach to delivering developer contractor services and we look forward to working in partnership with them to launch their new brand to the sector and help the business grow over the coming years."
Sarah Smith, head of marketing and communications at United Living, said: "We were very impressed with Social Communications' innovative approach to our PR brief and their clear understanding of the housing and regeneration sector."