09 February 2015
"Remarkable" growth predicted for Yorkshire's tech firms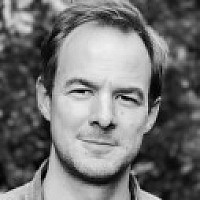 New research has predicted a bright future for tech firms in Yorkshire in 2015.
Barclays' Fast Growth Tech survey, which questioned owners and CEOs of UK tech firms, expects growth of 10% over the course of the year, nearly four times faster than the UK's GDP forecast for 2015 (2.6%).
Debbie Mullen from Barclays
The research showed that two-thirds (65%) are expecting their business to grow by up to 10%, with 23% expecting growth between 10% and 20%.
Debbie Mullen, Barclays Head of Corporate for Yorkshire, said: "These remarkable growth predictions reveal the optimism and drive of Yorkshire's tech sector.
"The fact that many firms are expecting further growth in 2016 shows that this trend isn't transient and Yorkshire is a real launch pad for innovative tech businesses."
The research also predicted a 6% growth for tech businesses in the North West.