18 February 2015
Manchester United and KamaGames release first social casino game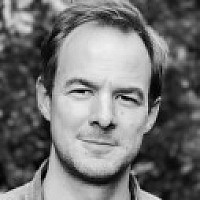 KamaGames has unveiled its first in a series of social casino games for Manchester United fans worldwide.
Manchester United Social Poker was launched at an Old Trafford event yesterday attended by players including Wayne Rooney, Juan Mata, Victor Valdes and Jonny Evans, as well as United's head of marketing Jonathan Rigby and KamaGames CEO Danny Hammett.
The game, which follows the signing of a multi-year deal between United and KamaGames last month, gives fans the chance to interact and play social poker with other fans globally. It's available to play online, on Facebook or as an app.
No money can be won by playing, but players can take part in tournaments with the opportunity to win club prizes such as tickets, memorabilia and access to special events.
Players and staff pose with KamaGames' Danny Hammett
Manchester United managing director Richard Arnold said: "Manchester United Social Poker is a new and exciting way for our fans to not only interact with the club but also with each other.
"KamaGames is one of the industry's leading developers in this area and we are pleased to be teaming up with them to offer these products. This is just the first social casino game to be launched as part of the partnership and we are looking forward to introducing fans to many more."
Danny Hammett, CEO of Dublin-based KamaGames, added: "KamaGames and Manchester United have many things in common, sharing the same dedication to excellence and providing our players with best game experiences possible.
"We will continue to innovate and entertain the Manchester United global fan base through our Social Poker Game as well with our soon coming Social Casino."