27 January 2015
Tecmark targets client-side marketers with new training academy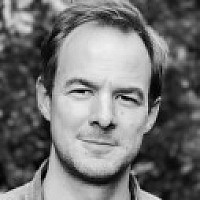 Manchester agency Tecmark has launched a content training academy aimed at client side marketers.
The training programme is designed for anyone working within marketing and digital teams who is looking to learn about the use of content for digital marketing. Topics covered will include ideation, content generation and outreach.
It can be delivered either in Tecmark's Piccadilly office or in the participant's offices.
Tecmark MD Richard Heyes
Richard Heyes, managing director of Tecmark, said: "We believe that one of the major challenges facing digital marketers today is the ability to implement effective content marketing campaigns.
"Whether your objectives are engagement, social shares or inbound links every piece of content you produce should be contributing towards the overall aim of a campaign.
"Our training academy will provide participants with practical techniques and skills that can be taken away and put into practice to produce tangible results for their businesses or clients."
For more information about the academy, call operations director Rob Weatherhead on 0161 266 4450 or email rob.weatherhead@tecmark.co.uk.