06 January 2015
Teabag acquired by Intermarketing Agency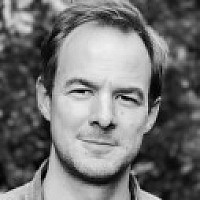 Left to right Steve Sowden, Adam Blain, Stuart Baker, Jamie Allan, Liam Grogan.
Intermarketing Agency has acquired specialist digital agency Teabag in a buy-out from owners Liam Grogan, Stuart Baker and Adam Blain, securing all staff and clients.
The acquisition will see 13 Teabag staff join Leeds-based Intermarketing, taking the latter's headcount to nearly 100.
It comes three years after managing partners Jamie Allan and Steve Sowden completed their MBO of Intermarketing, since when it has doubled staff numbers and grown into an £11m turnover business.
Steve Sowden (left) and Jamie Allan
Intermarketing Agency said it had a "long established working relationship" with Leeds-based Teabag.
Managing partner Jamie Allan said: "We've been working for a few years together across projects for our clients so the buy-out was a logical move and beneficial to all. Digital now impacts on nearly every campaign we run for our clients and this expansion has been a key part of our strategy."
Fellow managing partner Steve Sowden added: "Earlier this year we appointed Karen Lewis as our head of digital, and now we're incredibly proud to bring Teabag into the business and excited for the future."
Intermarketing, which was founded in 1989, works with clients including adidas, Parkdean, La Redoute, RSA and Shop Direct.
Teabag's Stuart Baker said: "It's 11 years since we founded Teabag and we're very proud of our success, our team, our clients and the work we have produced. We're excited to be joining Intermarketing Agency and taking this with us."