20 January 2015
Sunderland looks to improve fan engagement with social media hub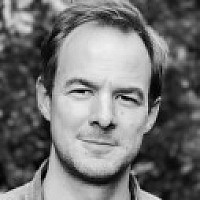 Sunderland AFC has launched a social media hub as the club seeks to improve its online engagement with supporters.
The Black Cats' partnership with Stackla, a social content aggregation, curation and publishing platform, means that all content from the club's official social feeds can now be found in one place.
All content from SAFC's Twitter, Facebook, Google+, Instagram and YouTube pages are automatically pulled into the aggregator, which is responsive and fully accessible on mobile and tablet devices.
Sunderland AFC's Gary Hutchinson
Gary Hutchinson, the club's commercial director, said: "Social media is key to supporter engagement and the launch of the social hub will showcase our online presence in a one-stop shop for our fans.
"The club continues to break the latest news on social media and engage with supporters 24 hours a day, seven days a week. The effectiveness of social media to our supporters is very important - we saw this recently with our cup runs last season where we had over 30,000 social media posts in one weekend."
Andy Mallinson, European MD of Stackla, added: "When Sunderland AFC briefed us on their goals for the campaign, it was very clear to us that they wanted to broadly increase the amount of direct engagement they have with fans, both at games and throughout the week.
"In a time when people want the latest news without having to spend time searching for it, given the size of this historic club and the scale of the Sunderland AFC community, this hub will prove to be a very popular and beneficial asset to both the club and fan base."
Stackla already works with the likes of Manchester United and the Labour Party.