09 January 2015
RealtimeUK releases full trailer ahead of $2.5m Smite world championships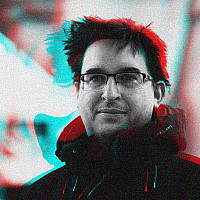 RealtimeUK has released the full trailer for Smite: Battleground of the Gods. It comes ahead of the "Smite World Championships" where gamers compete for a $2.5m prize fund.
The North West-based studio was commissioned by Hi-Rez Studios and Tencent in China, the world's biggest games firm.
"Our team worked very closely with the developers Hi-Rez to deliver something really impactful that would engage with the game's fast growing community," explained Dave Cullinane, Realtime's account director. "
"It's been an enormous privilege to work with yet another huge brand that has entrusted us to create something really special that will reach a global audience."
The trailer features the characters Neith, Fenrir, Guan Yu, Thor and Ymir, which were picked to appeal to a wide cross section of players.