05 January 2015
New recruits take Epiphany headcount to 150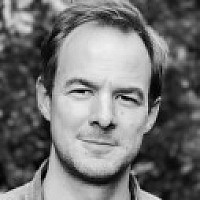 Epiphany has taken its total headcount to 150 with a series of new appointments.
Joining the Leeds-based search agency are senior designer Joe Robinson, who moves from Savvy Marketing, and PPC analyst Yaroslav Brooke, previously at Capita.
Lauren Saffer joins as display analyst following roles at Brass and Brilliant Media, John Jackson takes up the role of senior search strategist having formerly been at Twentysix, and Claudia Dalton and Sarah Stevenson move from Bloom and The Home Agency to join Epiphany's Shackleton PR team.
CEO Rob Shaw
CEO Rob Shaw said: "2014 has been a year that we'll never forget. Becoming Jaywing's search specialist, working with dozens of new colleagues across the business and extending our relationship with key clients such as Waterstones have put us in an exciting position going into the New Year."
Epiphany has also extended its relationship with Waterstones, meaning it will retain responsibility for the retailer's integrated SEO, PPC and programmatic advertising strategy.
Emma Grinter, senior online marketing manager at Waterstones, said: "We've been working with Epiphany since 2011. Online channels are a vital part of our business and I'm pleased that Epiphany is able to integrate our SEO strategy with programmatic advertising and display, building on our successful relationship in search".
Epiphany says it is continuing to recruit into the New Year and is also exploring additional premises on Leeds' south bank.