05 January 2015
Motionlab Marketing creates "virtual world" for Veganuary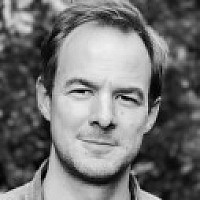 Motionlab Marketing Ltd has completed a website for Veganuary to springboard its global campaign.
Veganuary is an international campaign that encourages non-vegans to adopt a vegan lifestyle for the month of January.
The website includes a product directory, eating out guide and a 'Vegan People' section, as well as regional sites for the UK, US and Australia.
Since the site launched in November, 10,500 people have pledged to take part in the campaign.
The Veganuary site
Dave Ellams, creative director at Preston-based Motionlab, said: "We set out to create a virtual vegan world that was bright, accessible and engaging. We want to inspire a greater understanding of veganism. For example, instead of showing them images of green tea, vegetables and tofu, we created images with Peroni beer, Kettle Chips and Oreos.
"This is not to encourage a junk food diet for the month, but to show a wider audience that going vegan isn't all about giving things up. You can still have treats and eat and drink familiar products. Veganuary is a positive movement, worldwide, and we've used a real mix of messages in the campaign."
Veganuary co-founder, Matthew Glover, added: "Motionlab has developed a sophisticated platform that is already helping us to communicate the Veganuary message to a worldwide audience. Over 40 per cent of the people that have taken the pledge so far have come from the US which reinforces Veganuary's global reach.
"We're looking forward to working with Motionlab to add new languages and regions to the site as the Veganuary campaign evolves."