22 January 2015
Electric Ink Media appears from Chapter Eight administration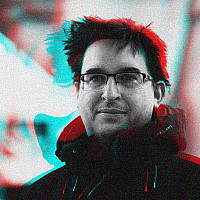 Electric Ink Media appears to have stepped in after Leeds web development agency, Chapter Eight, went into administration earlier this month.
At the time of publication, Prolific North wasn't able to contact Electric Ink Media, as the contact details on their website go through to the Chapter Eight answering machine system, which according to a their post on an the earlier Prolific North story, is due to the "volume of work" involved:
"All Chapter Eight clients are in the process of being contacted and sent letters with regards ongoing provision of service. No Chapter Eight client website will be turned off until we have corresponded with each client individually and agreed a way forward. Due to the volume of work involved in the transition we are currently only able to support enquiries via email. Will we introduce telephone support in due course. Chapter Eight clients can contact info@electricinkmedia.co.uk."
According to Companies House, Electric Ink Media was incorporated in November 2003 and its directors include "Mr Mario Anthony Thomas." Mario Thomas was the founder and managing director of Chapter Eight, which he set up in 2002.