12 January 2015
Eighteen jobs lost as Chapter Eight enters administration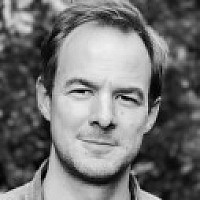 Leeds-based web development company Chapter Eight has gone into administration with the loss of 18 jobs.
Originally founded in 2002 by managing director Mario Thomas, the firm worked with clients including Coca Cola, Aston Villa Football Club, The Gift Experience and Sock Shop.
Financial director Sue Laverick confirmed the business ceased trading on January 9.
Chapter Eight founder Mario Thomas
She told the Yorkshire Post: "Unfortunately the board has taken steps to put Chapter Eight into liquidation and will convene a meeting of creditors in due course.
"We have spent the day (Friday) informing staff and clients of the decision. Creditors will be contacted once an administrator has been formally appointed.
"Our first priority has been informing our staff and ensuring they receive support."
She added that a technical team had been set up to continue to run clients' websites in the short term and had bought necessary assets from the company.
Chapter Eight specialised in building, managing and maintaining the web operations for over 1,000 clients.
Using its in-house software platform C8, it integrated with third party systems including Amazon Marketplace, PayPal and eBay and as recently as 2012 was processing over £125m of ecommerce transactions for its retail clients.
Attempts to speak to anybody connected with Chapter Eight today have so far been unsuccessful, but we'll update the story once we have more information.