25 November 2014
Women's Institute adds some Umpf into centenary year plans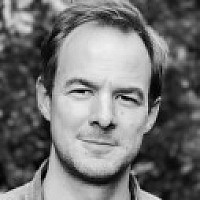 The National Federation of Women's Institutes (NFWI) has appointed PR and social media agency Umpf to support communications around its centenary year in 2015.
Starting in January and running throughout 2015, various activities are planned to celebrate 100 years since the WI's first UK meeting in 1915.
The WI's AGM
After winning a four-way pitch process, Leeds-based Umpf will provide media relations support around the milestone as well as develop strategic, creative communications campaigns to keep the centenary in the news year-round.
Charlotte Fiander, head of communications for the NFWI, said: "It is rare that any organisation has such an opportunity to celebrate its past and look to its future, so we are incredibly excited to share our centenary year with our members as well as the wider public, and open more people's eyes to what the WI is really about.
"We chose to work with Umpf as we were impressed with their creativity and approach. We're hoping that through this partnership we can communicate the WI's history in new ways and ensure we maximise all the opportunities that our centenary year brings."
Pip Morrall, account director at Umpf, added: "The WI is an iconic and important British institution so we are honoured to be involved in telling its story during its centenary year. We can't wait to kick off all our campaigns and tell the WI's story in new ways and potentially to new audiences."