10 November 2014
West Yorkshire Police takes to Twitter for murder reconstruction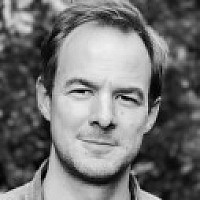 West Yorkshire Police conducted a rare Twitter reconstruction on Saturday in an attempt to solve a 20-year-old murder case.
Police ran what they called a "Tweeconstruction" of 13-year-old Lindsay Jo Rimer's final hours. The schoolgirl from Hebden Bridge was last seen alive on November 7 1994, with her body found a mile away in April 1995.
The tweets followed Rimer's last known whereabouts before her disappearance and featured a video from detective superintendent Simon Atkinson, who said he was "desperate to close the case and bring closure to Lindsay's grieving family".
Atkinson added: "He or she remains at large and that's 20 years where they've been able to enjoy their liberty as Lindsay's family grieve for her. Lindsay was only a young girl with her whole life ahead of her. Someone, somewhere knows what's happened to her.
"We have already had a number of calls with information and will be following those up to see if they help the appeal at all."
Those with information were urged to contact West Yorkshire Police or Crimestoppers.
Two of the tweets from the reconstruction are below:
Don't forget to check out our press release and our video about the murder of #LindsayJoRimer http://t.co/qibFgAZqW8 http://t.co/R52nwnxgo0

— WestYorkshire Police (@WestYorksPolice) November 7, 2014
#LindsayJoRimer was not seen alive again. She was found here, in the Rochdale Canal, 5 months later. pic.twitter.com/yREUaMadYg

— WestYorkshire Police (@WestYorksPolice) November 7, 2014