24 October 2014
Chris Burgess leaves GB Group for Influential move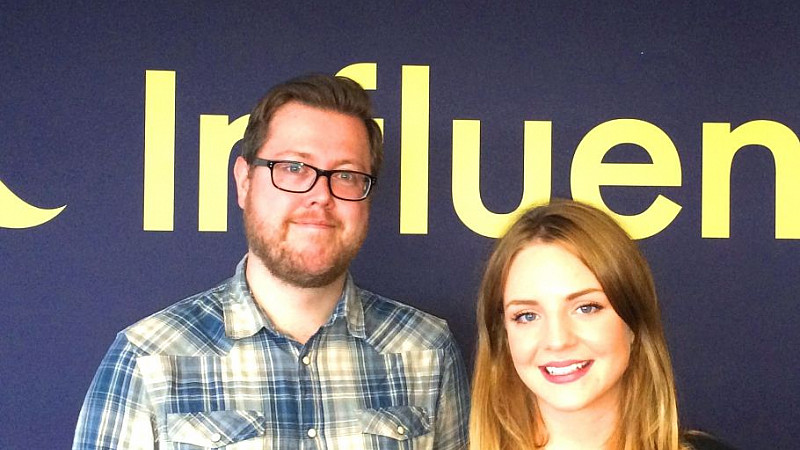 Burgess and Parsons
Digital marketer Chris Burgess has joined Liverpool-based communications agency Influential from the Chester identity software company GBGroup.
Burgess' core experience lies in B2B digital marketing where his jobs have spanned digital marketing and online technology including nine years working in the legal services sector for international firms including Hill Dickinson.
Influential, which is headquartered in Liverpool and has further offices in Manchester and London, has also recruited a new marketing executive, Chloe Parsons, who joins the agency's marketing and insights team.
Burgess becomes the agency's digital marketing manager working alongside Karen Swan who heads up the agency's marketing and insights team.
Influential recently rebranded from its previous name of Paver Smith.
The agency is investing more resource in its marketing offer having previously been best-known for its PR offer. Influential's marketing team is currently working with Liverpool Convention Bureau and ACC Liverpool helping to raise the brand profile of the destination's Ambassador Programme which aims to attract more major global business events and conferences to the city.
Karen Swan, said: "It's an exciting time for the agency - we have a number of great projects in the pipeline and are broadening and honing our offering. Making sure that we have the right blend of skills in place at all levels is a key part of that process."
GBGroup recently announced the £6m acquisition of CDMS from Shop Direct.