20 October 2014
BBC Future Media to open its doors as it launches 2015 recruitment drive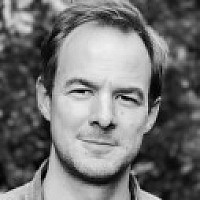 BBC Future Media has launched a recruitment drive for a "wide variety of roles" as it announced it will be showing off its work at an open evening in December.
The department already has almost 500 technologists developing BBC Online in MediaCityUK and has plans to grow in 2015.
Its evening event on December 2 will show visitors the work it has completed in Salford for iPlayer, Sport, iWonder, Children's Games, Search and the Homepage for BBC Online.
Representatives from BBC Recruitment will be in attendance to talk about available opportunities - the full range of job roles the event will be suited to can be found on the announcement in our Employers Hub section.
It added: "We'll be exhibiting our latest products, talking about how we made them and giving you a chance to meet to the teams who build them and make sure they 'just work' for our audiences. At the same time you'll get a feel for what's coming up in future technology with BBC R&D.
"Our experts will be on hand to give talks about different aspects of working in Future Media at the BBC and how we go about creating fantastic products for our audiences."
The event will take place on Tuesday December 2, from 5.30pm to 9.30pm.