26 September 2014
Women in digital event 300 seconds returns to the North West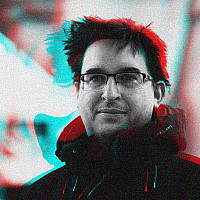 An event to help women who work in the digital and technology sector gain confidence in public speaking is returning to the region.
300 seconds is so called because volunteers are encouraged to speak for 5 minutes on a subject they are passionate about. The aim is to give confidence and experience of public speaking, but also to address a wider issue of women's under-representation at digital and tech conferences.
This year it is being held at SpaceportX (previously Tech Hub) and is being supported by BBC Women in Tech and magneticNorth.
Taking place on October 14th, it coincides with Ada Lovelace Day - an international celebration of the achievements of women in science.
"The team at magneticNorth are really happy to be working on the 300 Seconds Manchester event, like the other partners involved we recognise the importance of giving women in the industry who may lack confidence in public speaking a friendly platform to get up there and go for it," said Kate Towey, magneticNorth's head of communications.
You can read more about the 300 seconds project here, including an interview with one of the founders, Ann Kempster.
To take part, you can fill in a form on the 300 seconds website.