15 September 2014
Shoot the Moon appoints head of digital strategy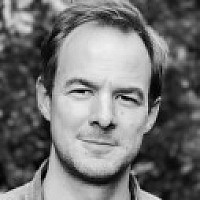 Manchester creative agency Shoot the Moon has appointed Derek Baker as head of digital strategy.
The company says it has created the position "as part of a wider business strategy to utilise emerging technologies".
Florida-born Baker has recently been working freelance for the likes of Mercado and Play. Previously he was digitial delivery manager at CheethamBellJWT.
He said: "Prior to joining Shoot the Moon, I had been working on a number of freelance projects, which enabled me to explore new digital ways of working for a number of businesses.
"However, I was drawn to the opportunity of joining such a well-respected and creative agency, and immersing myself in rich and varied briefs for leading brands."
Shoot the Moon MD Phil Marshall added: "Appointing someone of Derek's calibre is an exciting move for the agency. Most of our clients work across multiple platforms and true shopper-centric engagement requires a fully integrated approach across store, off-site and online. One of Derek's main objectives will be to ensure that there is digital integration across the whole agency."