15 September 2014
New healthcare fund opens for innovative North West businesses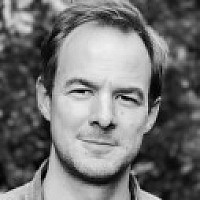 Creative and digital businesses working in the North West healthcare sector can apply for investment of up to £50,000 under a new fund set up by Creative England and the Greater Manchester Academic Health Science Network.
The £250,000 North West Interactive Healthcare Fund will offer investments of between £30,000 and £50,000 to businesses to develop innovative concepts or prototypes using digital technology to improve patient care and health services.
Jim Farmery, director of business development at Creative England, said: "Creative businesses working with mobile technology and app development have the potential to revolutionise the health and wellbeing of patients using the technology we already have at our fingertips.
"This new fund will combine the innovative force of small creative businesses with the expertise at the Greater Manchester Academic Health Science Network, and prove just how powerful creative businesses can be when it comes to cross-sector collaboration and developing products that extend beyond the creative industries themselves."
The deadline for submitting expressions of interest is Friday October 10. Details of how to apply for the fund can be found here.