23 September 2014
Manchester Digital promotes Gallagher to MD role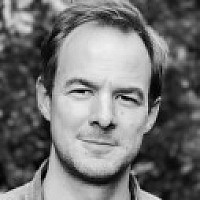 Manchester Digital, the independent trade body for the North West's digital sector, has promoted Katie Gallagher to the newly created role of managing director.
Gallagher was previously business development director and has been responsible for developing and delivering the overall strategy for Manchester Digital over the past three years.
Katie Gallagher
Tony Foggett, chairman of Manchester Digital and CEO of Code Computerlove, said: "Katie has been leading the management of the organisation and has been the driving force behind the major shift of capability and activity level so appointing her as managing director was a logical step."
Gallagher, who worked for MIDAS and The Sharp Project before joining Manchester Digital, has led the delivery of a talent and skills programme which aims to help North West businesses recruit and retain the best digital talent.
She added: "Manchester Digital's membership has grown by 30% during the three years that I have been with the organisation. We have continued to influence the digital sector and industry, helping set the skills agenda and shape government policy. Being managing director gives me greater autonomy to achieve the organisation's goals."
See the subsequent Prolific North news interview with Katie here.