29 September 2014
Liverpool-based Utility turns to Webtise for e-commerce push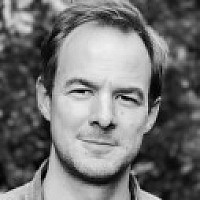 Webtise has been appointed by Utility as the gifts, stationery and homeware retailer looks to step up its e-commerce strategy.
The Wirral agency will develop a new Magento website including a responsive redesign with the aim of increasing the brand's conversion rate and growing customer loyalty.
Utility has three stores in Liverpool
Director Daniel Clutterbuck said: "The clients we're lucky to work with show that Webtise is becoming a major force in the e-commerce space. We're delighted that Utility is now part of the Webtise family."
Liverpool-based Utility has three stores in Liverpool and one in London's Kings Cross.
Richard Skelton, brand manager, said: "We decided to appoint Webtise due to their strength and expertise across multiple digital disciplines and extensive portfolio of working with online retailers."
Webtise also works with the likes of Black & Ginger and LittleBlackDress.