11 August 2014
Salford International Media Festival gets a Delineo makeover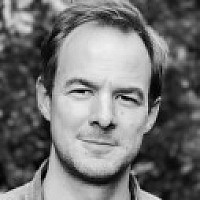 Delineo has unveiled a new identity and website for the Salford International Media Festival.
Returning to MediaCityUK in November, the annual conference brings together academia and media professionals to discuss current issues and the future of the industry.
It's been run since 1993, but this year the festival opted for a standalone identity and brand.
The new logo
Manchester-based Delineo was selected to create the umbrella brand alongside a new logo and font, and turned around a fully responsive website inside a week.
Delineo's digital director, Stephen Frater, said: "As a company we are very supportive of young people emerging into the industry and the project gave Delineo the opportunity to utilise a cross-section of technical skills for something that we are proud to be involved in.
"The team at Salford International Media Festival were very responsive and involved which created an excellent partnership."
The agency will also be sponsoring the November 17-21 event.
Kelly Burgess, projects officer for Salford International Media Festival, added: "Delineo have helped develop Salford International Media Festival as an umbrella brand for three complementary events.
"The responsive website allows us to engage a wider audience through mobile and tablet devices, with a simple and captivating design. Delineo understands the aspirations of the festival and we are pleased to have them as a sponsor."